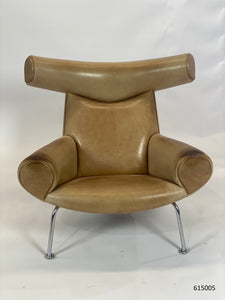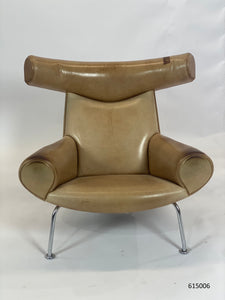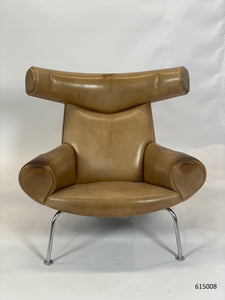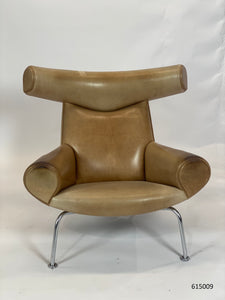 Item
EJ100 Ox Chair
By Hans J. Wegner
Manufactured: 2010
History
These Ox Chairs were acquired from the commercial foyer of 111 Eagle Street, Brisbane, where they have resided for over a decade. The chairs had been in continual use and showed signs of wear on the leather and bases. Cultivated purchased back these during the recent refurbishment of the lobby space where new Cult Design products were supplied.
Cultivated
Craftspeople begin the process of restoring the Ox Chair by first separating it's base from the main structure. The base was cleaned, to remove any tarnishing, before it was polished and brushed back to it's original condition. The main structure of the lounge was disassembled into it's individual components before being stripped and reupholstered in a high end Maharam leather.
Upholstery: Leather
Base: Chromed steel
Erik Jørgensen was founded in 1954 in Denmark. Through two generations, the company has created furniture with a focus on craftsmanship, natural materials and simple design. Today, Erik Jørgensen continue to manufacture several of the design classics that have come to be the cornerstones of the company – such as Hans J. Wegner's iconic Ox chair, Poul M. Volther's Corona, and Erik Jørgensen's own masterpiece, the EJ 220 sofa.